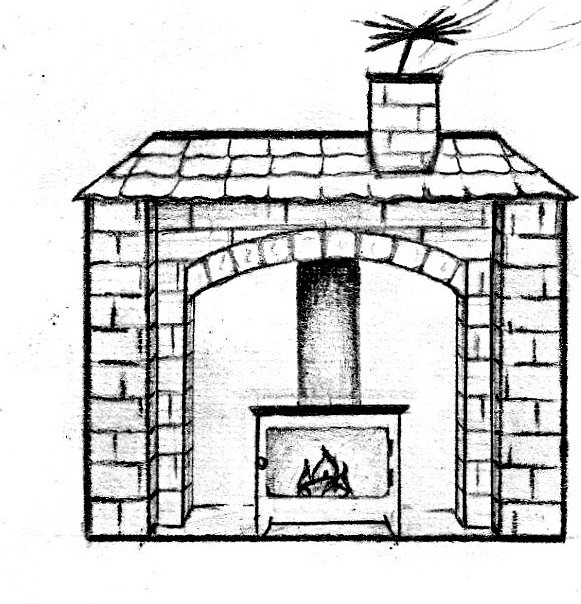 A Hetas approved professional Chimney Sweeping Service.
Q. How often should I have my chimney swept?
  A. Well this depends on the construction and type of your chimney, what fuel you are using, how well your wood fuel is seasoned, and how often you use your stove. At least sweep your chimney once during the burning season. You
may need to sweep more than this it really depends on how much deposit build up there is in your chimney.

Q. How long does it take?
  A. Generally, 30 minutes to 45 minutes. If you have more than one chimney or flue, or a birds nest for example, more time should be allowed for this.
Q. What should I do before you arrive?
  A. Aside from popping the kettle on, We don't ask very much, we ask that you might not use the appliance the night before so that it's had a chance to cool. We will ask if it's ok to move surrounding features and possibly furniture if required.
  A. Avon Fireplaces has £5Million of liability insurance.
Q. How much will it cost?
  A. That can vary and we are flexible. For a wood burner, stove (lined flue)  : £50 (Basic Rate). For an open fire or stove (unlined flue) or inglenook : £50 (Basic rate). If your property has multiple fireplaces we offer discounts.
We recommend calling us to discuss your needs and we can give a price over the phone.
Q. Do I need a carbon monoxide alarm?
  A. When you are burning indoors any type of liquid, solid fuel or gas for heating, cooking or other use, you should have an active carbon monoxide detector installed in your home. You should have a carbon monoxide alarm on each floor.
Further information about carbon monoxide, poisoning, awareness, detectors, alarms and legal advice can be found on this website www.carbonmonoxidekills.com.
Q. How do we know if we have a chimney fire?
  A. The initial clues are a loud cracking and popping noise, a lot of dense smoke, and an intense hot smell. Flames coming from the chimney are confirmation a serious chimney fire is taking place. If any of these occur, call 999, alert every person in the property, close the doors to the rooms with fireplaces and vacate the property. Further information and advice can be found at
Please don't hesitate to call us to ask any further questions.


7944 Fake Ave, Door 56 Wonderland, NYC 12347

+92452 241564 +92452 458564